When designing a room, you always try to make the most of the space that you have within, somethings blending two distinct styles and or functions together, which is what we have seen in many a home bar. Many of these will feature unusual elements that radiate the already grand sense of character that each one of these impart, below, you will find a few of our favourite.

The Game Tavern by Ultanya
Made by two friends of Ultanya, they have created a home bar that features a strong fantasy theme and designed in mind to be used for playing tabletop games in there, and features its very own museum of rare gaming goods behind a secret door. Featuring exposed wooden walling it gives a rustic inn feel to it, with wrought iron coat hooks, which operate a secret switch to a walk in games cupboard. Your dear author may have squealed in delight when finding this treasure of a bar. Whilst we are featuring only the one image here, we implore you to read their post to see the sheer majesty of the bar complete with the 100 year old barn wood used within its construction.


1332 Queens Way, Carmel, Indiana
An exceptional grand home feature an outdoor fountain, impressive fireplaces, a glass elevator, and not just one, but two bars. More details on the property can be found here

The first bar is a Star Wars themed bar complete with a a view from the Millennium Falcon, as well as Darth Vader, R2D2 and a storm trooper all present. Not only does this impressive bar feature such incredible decorations and theming, but it also has a billiard table and two pinball machines.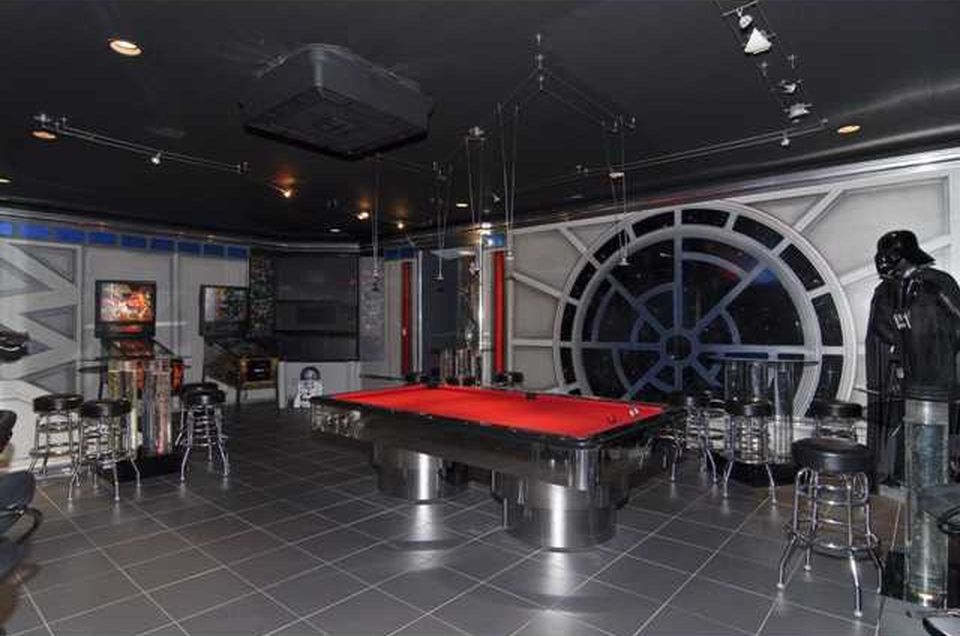 The second bar is themed after Chicago Rush St, featuring an old time bar motif, painted sky ceiling with a dance floor beneath, and an impressive painted mural. This mix of dance hall accompanied with quaint charm makes for a beautiful and impressive bar.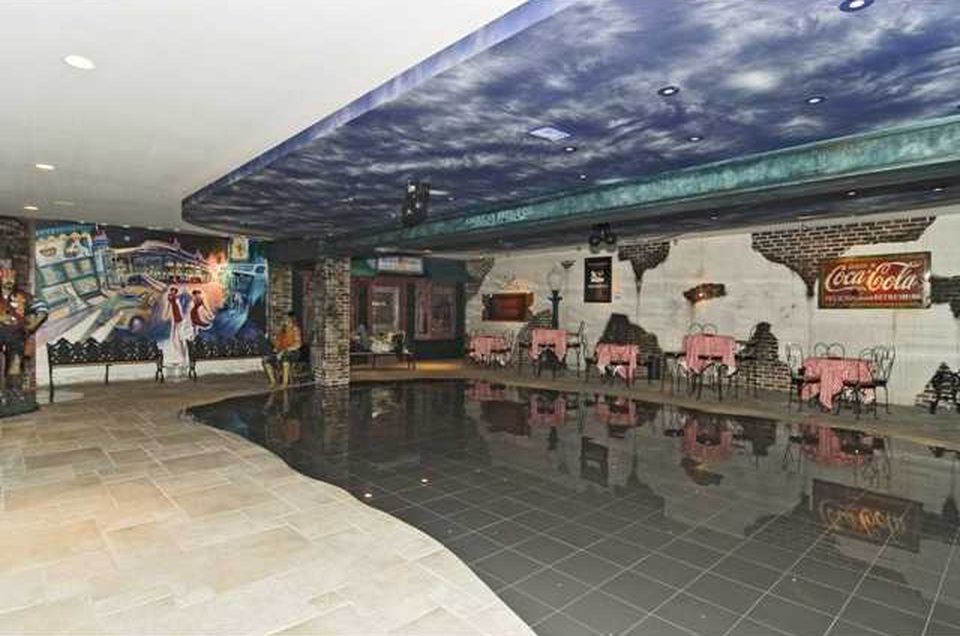 The Phantom Bar
Whilst not a full bar room, this home bar is certainly cool enough to feature on this list. Made from four Martin-Baker MK7 Ejection seats from an F4 Phantom, which has been lovingly restored by Phantom Werks and made into a bar, with the jet packs removed, of course.