5 Cities We Would Love To Visit
Everyday we are looking to find the most impressive pieces of furniture and home accessories to make your home look the best, often we will come across some superb homes from elsewhere in the world which has lead us to explore the surrounding area's pictures, or having a 'walk-about' these cities in Google maps. Here are 5 of cities that really stood out to us.
1. Venice, Italy.
A fascinating city full of history, historical architecture with both winding walkways and waterways which make this city utterly unique. With the many Gondolas going about this historic city it makes for a wonderful image that gives it a great charm that you're sure to never forget. Thanks to the city's intricate architecture there is never a shortage of places to visit, with many a notable building you will have seen before (and not just in the Assassins Creed games!) which has always made us want to explore the maze of streets to visit such wonderful places as Campanile di San Marco, Basilica Sant Maria Gloriosa dei Frari or even the neighbourhoods such as Dorsoduro.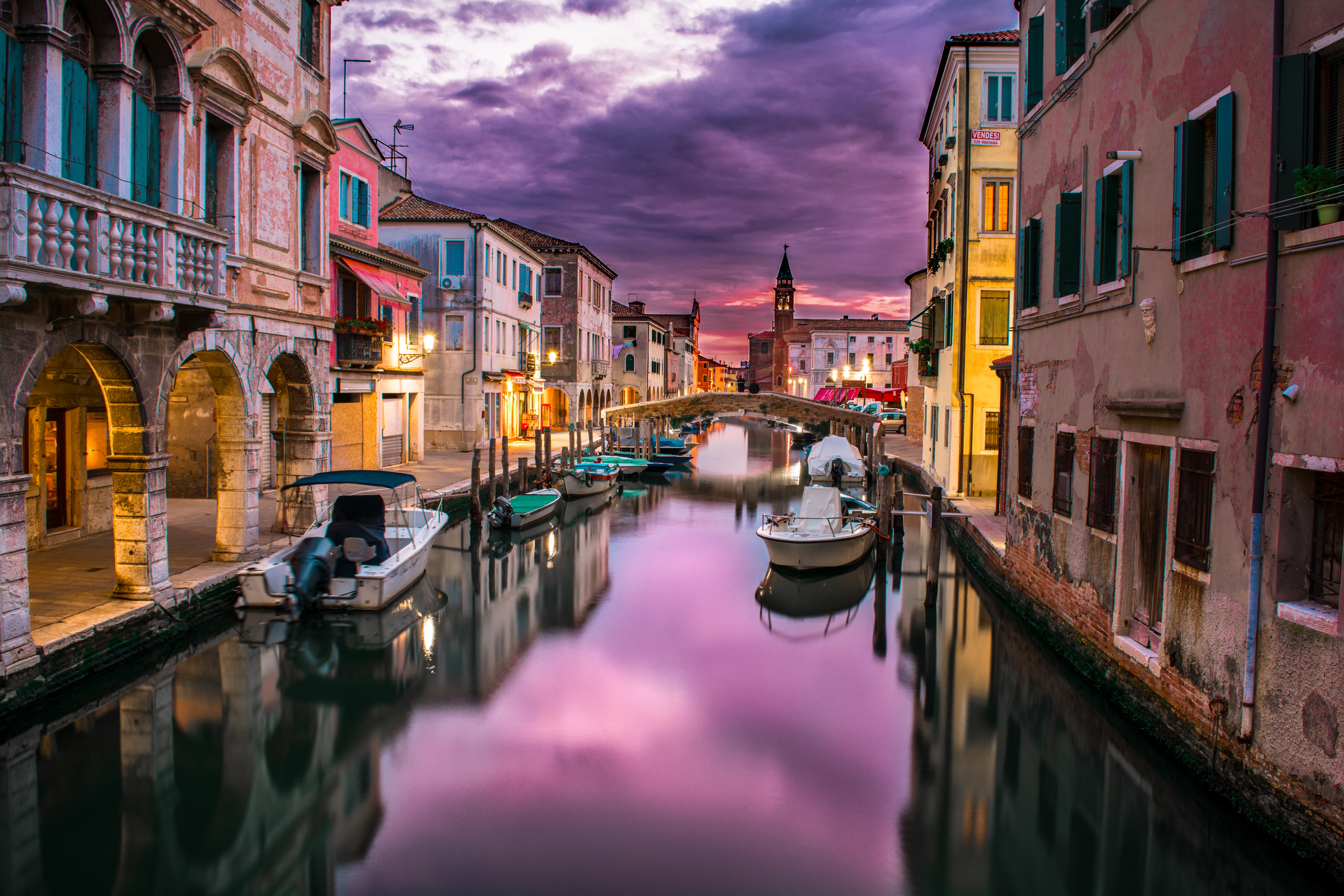 2. Kyoto, Japan
This historic city features an incredible contrast of both modern Japan, and the historic Japan within close proximity, sometimes you will find HUGE temples hidden just behind an office block that you would possibly not see otherwise or turn down an alley to be met by a bustling plaza leading up to the steps of another temple. This bustling city is full of many secrets, with each temple and shrine so unique and charming that you never know what you may find at each especially when there is almost 2000 of them combined. Some shrines are underground, where you follow a rope through a dark tunnel to a single illuminated room with a rock in which one places their wishes.


3. Reykjavík, Iceland
A picturesque town of brightly coloured houses, each adding their own unique impact to the city, ranging from a deep stormy blue painted home to a mint-green house with a lime green roof, this city stands out wherever you go. Thanks to the city's thriving arts scene and natural attractions including an exceptional mountain range, the city has been thriving in recent years bringing in more and more visitors. We have been told there is nothing quite like looking out over the cliffside whilst sat in a hot pool, just enjoying the company you're with the sights of the country.


4. Vancouver, Canada
An increasingly more popular destination in recent years, with tales and pictures from more and more people coming back to us, we fell in love with Vancouver already. This seaside town features a wide view of the nearby mountains and their snowy peaks, which give an utterly outstanding view. Not only had we fell in love with from the pictures of the scenery, but some of the photos of what restaurants and bars are out there has really pushed us to want to visit after hearing so much of their microbreweries and the sheer variety of renowned restaurants that we know of even on this side of the ocean (we hear Blue Water Cafe's lobster is amazing!). 


5. Honolulu, Hawaii
Sometimes, you just want to have an island retreat, kick back, and relax, which Honolulu gives plenty of opportunity for whilst offering so much at the same time. Waikiki features exceptional beaches and a number of high-end hotels which cater greatly to the tourism side of the city, whilst Downtown offers a variety of historical and modern places to venture around with museums as well as a number of trendy stores to visit. With fresh seafood easily available you are not going to be left short of amazing dishes to enjoy during your trip. On your trip, you may get asked by a tour guide if anyone knows the name of their state fish, which, is the Reef Triggerfish, known locally as the Humuhumunukunukuapua'a, which should surprise even the most experienced tour guide that you know this little bit of knowledge.